GREAT,
EXPERIENCED
PUBLIC
SPEAKER!
Chef Joel makes TV, radio, & other media appearances, public presentations and provides Culinary Education.
Chef Joel enjoys sharing his culinary expertise through presentations and appearances on television and the radio.  He appears regularly on "Wake Up Wisconsin!," Channel 27's morning show in Madison, to teach basic culinary techniques and give timely cooking advice.  His appearances have covered how to cut onions, how to cut and paste garlic, dicing techniques, Thanksgiving dinner preparation tips, how to peel citrus, and much more.  Chef Joel has also appeared on WISC-TV (CBS-affiliate Channel 3), Wisconsin Public Radio's Larry Meiller Show, and at other venues.
The Wisconsin State Journal has featured Chef Joel's epic culinary events, including his annual Wild Game Feed, where he combines his love of hunting and fishing and his classical culinary training by preparing an incredible range of gourmet dishes with wild game and fish.  His events have also been covered in Madison Magazine, The Isthmus, and other print media.
In the Washington, D.C. area, Chef Joel has been featured on several television programs, on Maryland Public Television, and was a regular on WDCU radio's "What's Cooking in the Capital?" show.  He was featured in Bethesda Magazine and has contributed to the "Children's Post" and "Metropolitan Menus," in Washington, D.C.
RADIO
Listen to Chef Joel's recent appearance (12/8/21) on Wisconsin Public Radio's Larry Meiller show to talk about one of his favorite subjects—cooking venison and wild game.  Here's the link to listen to the show.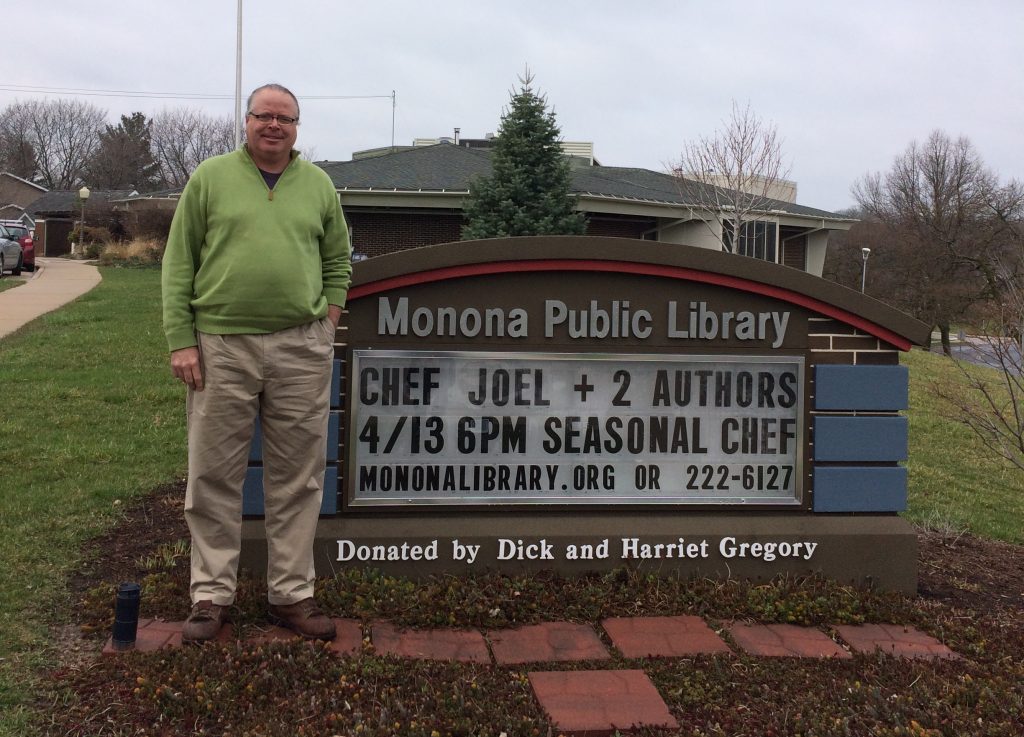 PRINT
Latest Posts
Laura
2022-09-27T00:41:15+00:00
Laura2022-09-27T00:41:15+00:00September 27th, 2022|0 Comments
I used to think that I knew exactly what dumplings were.  They were part of
Laura
2022-09-22T22:53:00+00:00
Laura2022-09-22T22:53:00+00:00September 22nd, 2022|0 Comments
My first memory of Oktoberfest was when I was a kid growing up in Central
Sign up to receive news on upcoming classes!
(We do not share your data with anybody.  We will only use it to send you information about our Cooking Classes and Culinary Events)