Learn to cook, improve your culinary skills, or plan a fantastic private event with Chef Joel
We offer classes and private events for all levels of experience, expertise and interest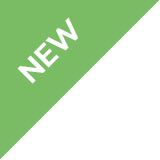 NEW COOKING CLASSES for Fall 2023 – Just Added!
Note from Chef Joel:
THANKS SO VERY MUCH!!!
to everyone who took camps and classes
or planned private events with me this summer. 
It was a very busy, great summer.

Hope to see you in the kitchen this Fall!
THANK YOU VERY MUCH!!!
to everyone who participated
in our successful
"Slava Ukraini!" Dinner
FUNDRAISER FOR UKRAINE
We raised over $3,500!!!
for World Central Kitchen's Chefs for Ukraine initiative
Chef Joel enjoys sharing his culinary expertise through presentations/public speaking and media appearances and has extensive experience in this area.  He has made regular TV appearances on Madison's Channel 27 "Wake Up Wisconsin" as well as on WISC-TV and stations in the DC area.  He was highlighted last year in a Channel 3000 feature on his "Slava Ukraini!" Fundraising Dinner for World Central Kitchen's Chefs for Ukraine Initiative.
This year, he served as the Culinary Director for an exciting new television program with PBS Chef Christy Rost.  The show, "At Home with Christy Rost," was filmed in Chef Christy's beautiful kitchen in her historic Breckenridge home "Swans Nest" and is currently available on several streaming services.  You can see some pictures of the filming of Season 1 and of Chef Joel hard at work here.  Season 2 was filmed in August and is now available to stream, too!
Chef Joel also enjoys radio appearances, especially on WPR's Larry Meiller Show, discussing his love of cooking fish and wild game.  He will be appearing on show again on Wednesday, 11/22/2023, from 11:45am to 12:30pm.  You can listen thru the Larry Meiller Show links or hear it live on these Madison stations: AM-970; FM-88.7; FM-90.0; FM-107.9.  Be sure to tune in (and have some good questions about cooking wild game for me)!  His last appearance was in Nov, 2022.  You can find the audio of that show thru the Larry Meiller Show links.
The WI State Journal has featured Chef Joel's epic culinary events, including his annual Wild Game Feed, combining his love of hunting & fishing with his classical culinary training in gourmet fish & game dishes.  The Isthmus and Madison Magazine have featured Chef Joel's classes: "Bourbon & Beef" and sumptuous wine dinners.  Chef Joel can present information about a wide variety of culinary topics to almost any audience.
Chef Joel offers a wide range of fantastic special events for both personal and professional occasions.  Our custom private culinary events bring people together over delicious food.  Whether your goal is to celebrate a family occasion, entertain VIP clients, impress your friends & neighbors, create a more cohesive corporate team, or just enjoy learning how to cook a delicious bespoke meal, we offer fun, educational, and diverse opportunities to do this in creative, memorable ways.  Hemmachef / Chef Joel Olson can provide on-site and off-site private event services for:
Corporate Culinary Events
Private Culinary Events
Presentations
Children's Cooking Parties
Other Children's Culinary Events, including Girl Scout Badge Workshops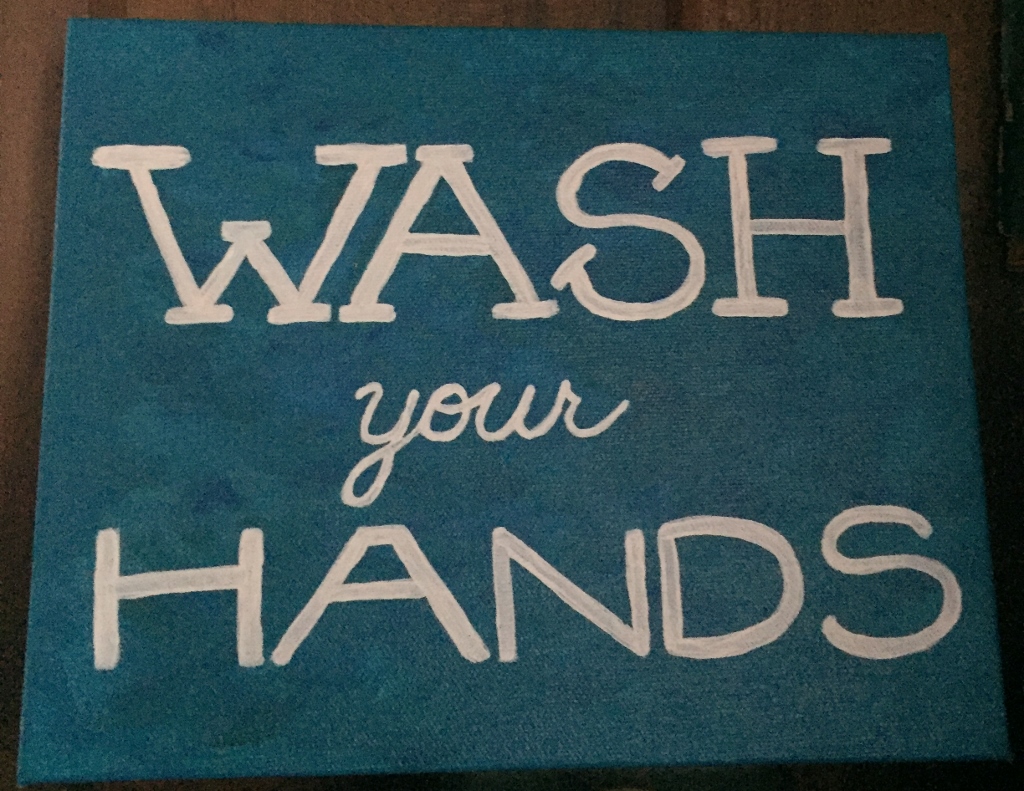 HEALTH & SAFETY / FOOD SAFETY / SANITATION
Chef Joel takes health & safety, food safety and sanitation very seriously.  Chef Joel discusses food safety in every camp and class and carefully monitors sanitation/classroom hygiene constantly to ensure not only that all food produced in class is safe to eat, but also that risks of any infection spread are minimized.  Camp/class participants must comply with all current disease prevention requirements while in class, including Covid-19 and other disease prevention protocols.  We have always taken food safety very seriously and will continue to monitor classes even more closely.
We offer cooking classes for all levels of expertise, ability and interest!
View our Calendar of Cooking Classes and Events Here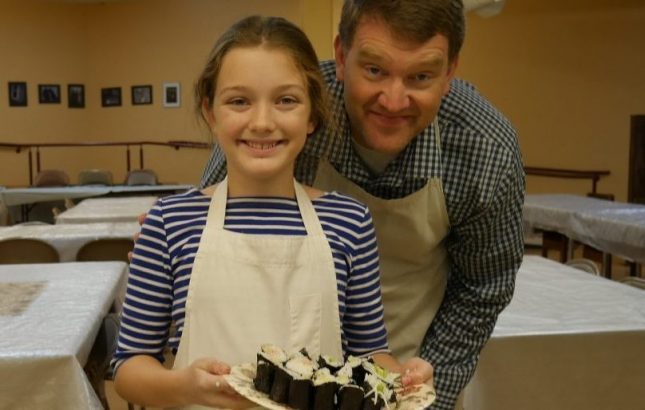 Parent-Child Cooking Classes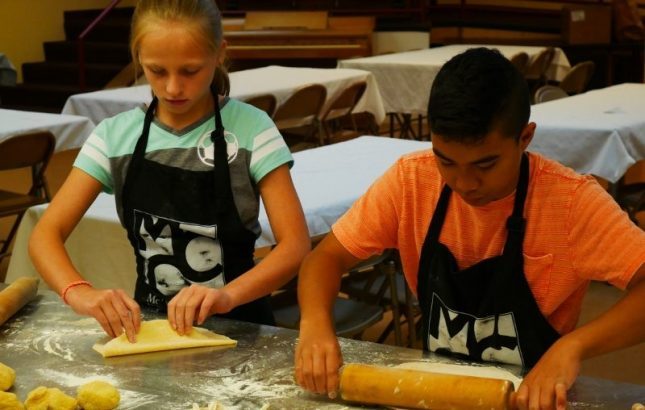 Kids, Tweens & Teen Cooking Classes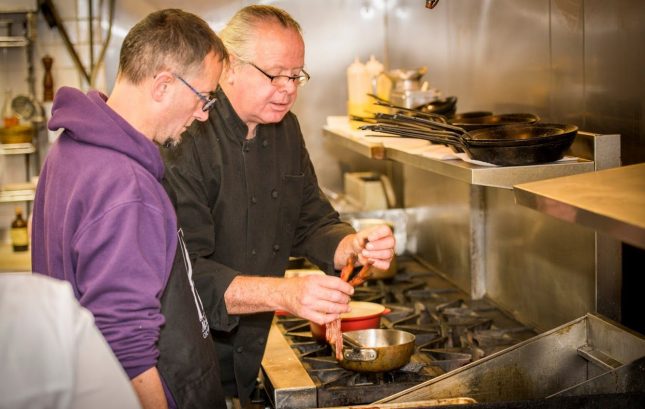 Adult Cooking Classes
Latest News
Laura
2023-09-21T20:15:09+00:00
Laura2023-09-21T20:15:09+00:00September 21st, 2023|0 Comments
It rolls off the tongue nicely; doesn't it?  Buffalo Borscht.  As I continue to get ready
Laura
2023-09-15T18:55:28+00:00
Laura2023-09-15T18:55:28+00:00September 15th, 2023|0 Comments
I don't really care what your first thoughts are when you read the title.  My
Sign up to receive news on upcoming classes!
(We do not share your data with anybody.  We will only use it to send you information about our Cooking Classes and Culinary Events)